Everyone's impression of Raspberry Pi is that its size is as small as a credit card-sized, but in fact, there are two other forms: Zero and Compute Module, and amount them, the Compute Module has hardware performance close to the original Raspberry Pi, but is more compact and lower price, and that's why it is widely used on some low-cost and compact projects. After more than two years from the previous generation, Raspberry Pi Foundation recently announced the new Compute Module 4 (as CM4), which adopts a new PCB design and upgrades to more a powerful processor, and you can buy one starting at $25.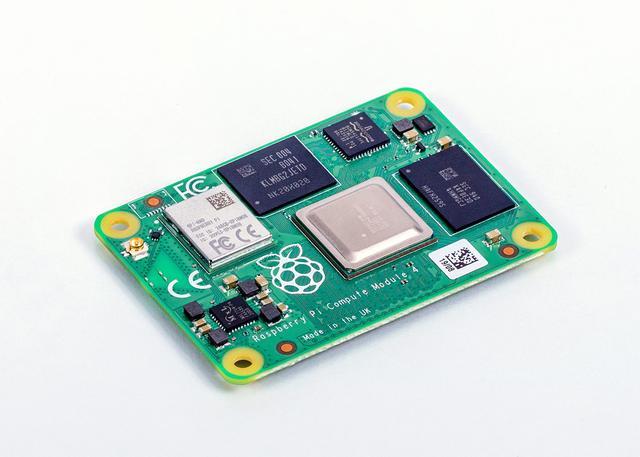 CM4 is more compact than CM3, and no longer uses the previous SO-DIMM notebook memory-shaped interface. It is now upgraded to a newly designed compact dual-row interface (2 x 100-pin high-density electrical interface connectors), one row is used for power supply and low-speed transmission. The other row is used for high-speed data transmission, which should be adapted to the new SBC's (Single Board Computer) stronger processor.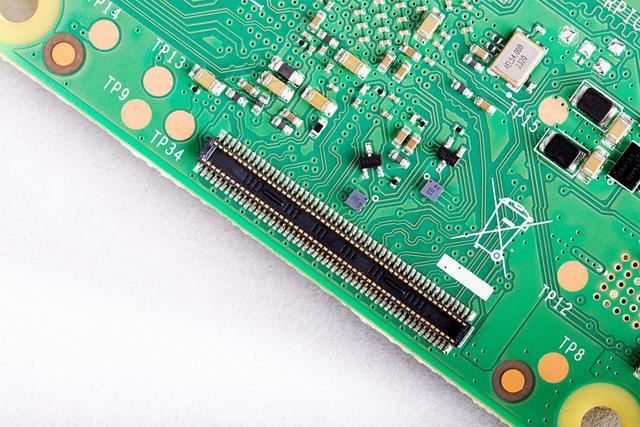 The CM4 comes with the same Broadcom BCM2711 processor as on the Raspberry Pi 4. It is a 64-bit quad-core Cortex-A72 architecture. The main frequency is also 1.5GHz by default. The processing performance is already considered strong on such small computing boards with support 4K60p H.265 hard decoding video, and dual 4K display HDMI output. Coming to the memory, as with the Raspberry Pi 4, the highest 8GB LPDDR4-3200 is available, and the lowest is 1GB, You can choose 8GB, 16GB, or 32GB eMMC flash storage, as well as a lite version without eMMC Flash Memory.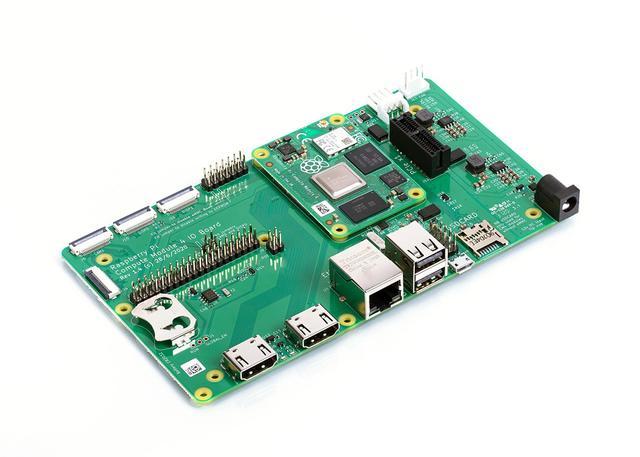 Due to its small size, the CM4 itself has no other interface than the transmission bus, mainly in order to allow developers to add interfaces to their projects according to their needs, but the official still provides I/O board for easy development, with two USB 2.0 ports, a MicroSD card socket, Gigabit Ethernet jack, PCI Express socket, 40-pin GPIO connector, 12V power input jack, camera and display FPC connectors, and a real-time clock with battery backup.
Specification
Broadcom BCM2711 quad-core Cortex-A72 (ARM v8) 64-bit SoC @ 1.5GHz

H.265 (HEVC) (up to 4Kp60 decode), H.264 (up to 1080p60 decode, 1080p30 encode)

OpenGL ES 3.0 graphics

Options for 1GB, 2GB, 4GB or 8GB LPDDR4-3200 SDRAM (depending on variant)

Options for 0GB ("Lite"), 8GB, 16GB or 32GB eMMC Flash memory (depending on variant)

Option for fully certified radio module:

2.4 GHz, 5.0 GHz IEEE 802.11 b/g/n/ac wireless;

Bluetooth 5.0, BLE;

On-board electronic switch to select either external or PCB trace antenna
CM4 is lauched in 32 variants, price starting from $25, if it is a non-wireless version. Following is price list for your reference.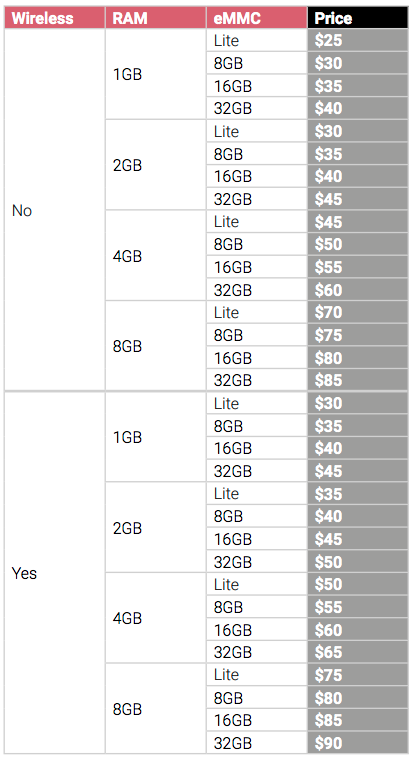 Buy from us now and you may get 10% discount on the total order amount.