The power of Raspberry Pi 4 in a compact form factor for deeply embedded applications. Raspberry Pi Compute Module 4 incorporates a quad-core ARM Cortex-A72 processor, dual video output, and a wide selection of other interfaces. Available in 32 variants, with a range of RAM and eMMC Flash options, and with or without wireless connectivity.
Specification
Broadcom BCM2711 quad-core Cortex-A72 (ARM v8) 64-bit SoC @ 1.5GHz


H.265 (HEVC) (up to 4Kp60 decode), H.264 (up to 1080p60 decode, 1080p30 encode)

OpenGL ES 3.0 graphics

Options for 1GB, 2GB, 4GB or 8GB LPDDR4-3200 SDRAM (depending on variant)

Options for 0GB ("Lite"), 8GB, 16GB or 32GB eMMC Flash memory (depending on variant)

Option for fully certified radio module:

2.4 GHz, 5.0 GHz IEEE 802.11 b/g/n/ac wireless;

Bluetooth 5.0, BLE;

On-board electronic switch to select either external or PCB trace antenna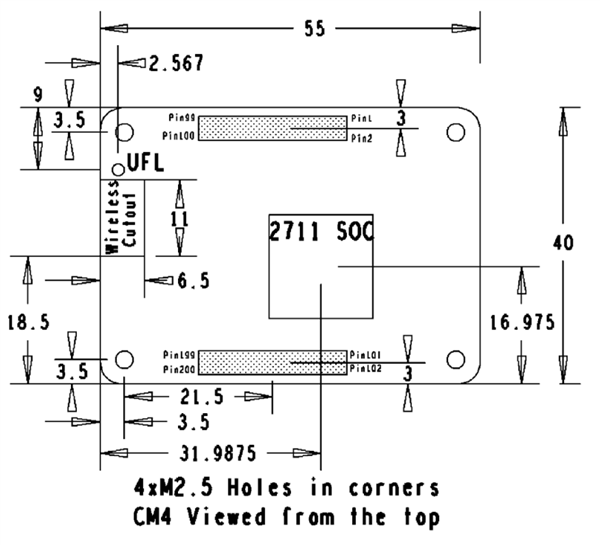 Package includes:
1 X Raspberry Pi Compute Module 4
Note: all the descriptions and prices are subject to change without prior notice.
Free Shipping: No
Shipping Weight/Unit(g): 0.00
Std. Packing Qty. (pcs): 1