Specifications:
CC2541 Slave Bluetooth
BLE5.0 Bluetooth Transparent Bluetooth data transimission
Based on Bluetooth 5.0 protocal standard, working on 2.4Ghz in GFSK mode.

Maximum transmitting power: 4dB
Maximum transmitting distance: 60 Meters
I/O interface: UART
Working Voltage: 1.8~3.6V
Working Temp.: -40 ~ 80℃
Antenna: Bulit-in PCB Antenna
Receiving Sensitivity: -97dbm
Master-Slave Support: Slave
Awakening State Current: 800uA
Deep Sleep Current: 9uA
RF-TX/RX Peak current: 5mA
Pin definition: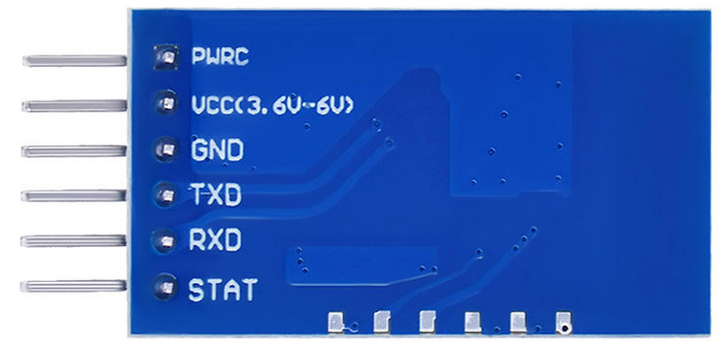 Pacakge includes:

1 X Mini Bluetooth 5.0 Module work in TTL Signal

Note: all the descriptions and prices are subject to change without prior notice.
Free Shipping: No
Shipping Weight/Unit(g): 0.00
Std. Packing Qty. (pcs): 1