The ESP32 integrated with Antenna switches, RF Balun, power amplifiers, low-noise amplifiers, filters, and management modules,

The entire solution occupies the least area of PCB. 2.4 GHz Wi-Fi plus Bluetooth dual-mode chip, with TSMC Ultra-low power consumption 40nm technology, power dissipation performance and RF performance is the best, safe and reliable, easy to extend to a variety of applications.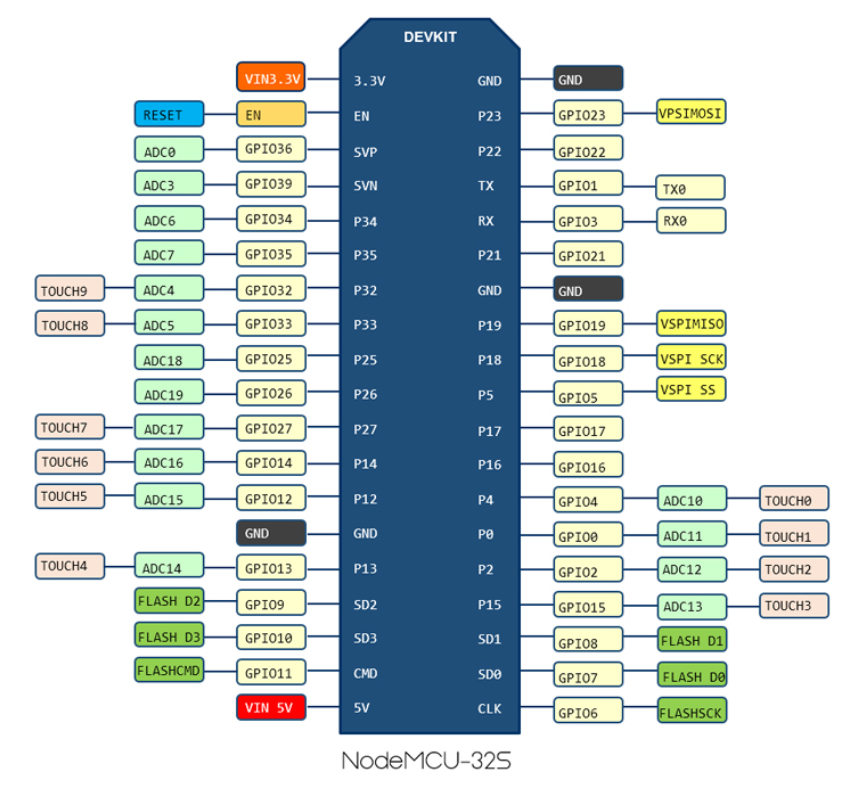 Reference links of ESP32 at below:
https://github.com/espressif/arduino-esp32
https://github.com/nodemcu/nodemcu-firmware/tree/dev-esp32

Important Note: the contact pin color can be BLACK or Yellow, we ship ramdomly if not specify.


Package Includes:
1 X NodeMCU ESP-32S ESP-WROOM-32E WiFi development board serial port WiFi Bluetooth module
Note: all the descriptions and prices are subject to change without prior notice.
Free Shipping: No
Shipping Weight/Unit(g): 0.00
Std. Packing Qty. (pcs): 1