Specifications:
Shapes : Round
Emitting color: Natural White (4000~4500K)
Lens colors : Water clear
Life Span : 100,000 Hours
With RoHS & CE Approved
Beam angle :. 120 degrees
Luminous Flux: 100-120LM
Color-rendering index: 60-80
Power: 1W.
Size: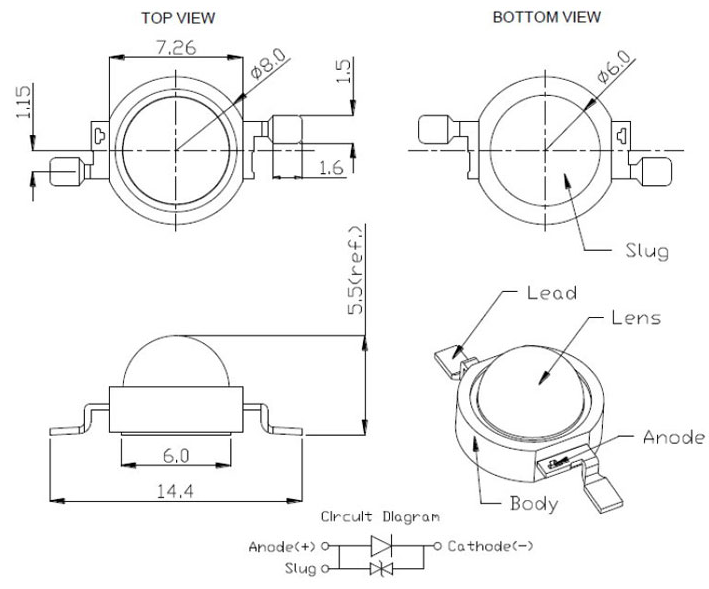 Features:
High-power LED 1W maximum junction temperature of 120LM high brightness, low thermal
resistance, in accordance with RoHS high temperature (70, 70%), it can be a continuous
trouble-free work 50000Hrs. High-power LED 1000Hrs. photodegradation less than 3%, the
normal life can up to 100,000 hours.
Applications:
High-power LED 1W widely used in general illumination, contour LED lights, garden LED
lights, ceiling LED lights, decorative LED lights, architectural LED lighting, LED
street lamps and so on.
Package Includes:
1W 100~120LM Natural White LED SMD Lamp [10pcs Pack]
Note: all the descriptions and prices are subject to change without prior notice.
Free Shipping: No
Shipping Weight/Unit(g): 0.00
Std. Packing Qty. (pcs): 1