Universal passive buzzer, Impedance 16 ohm.

Driving mode and the working principle and the same as ordinary loudspeaker.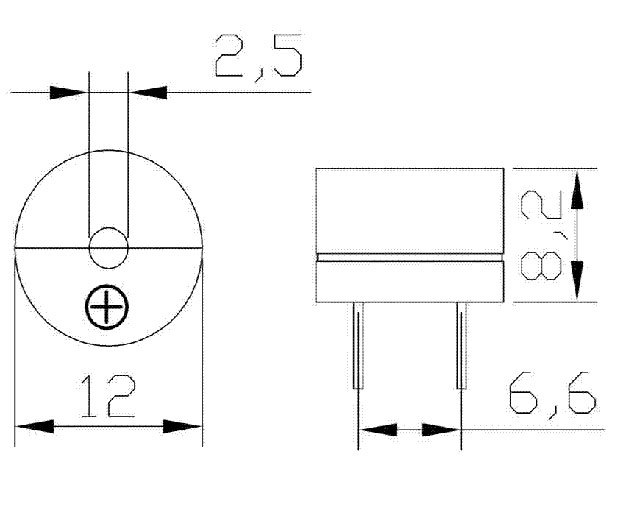 Note:

Passive buzzer means need to add audio driver signal to make it sound,corresponding to the active buzzer.

Active buzzer need only on the DC will beep,active buzzer internal oscillator!
Package includes:
1 X Passive Buzzer 12X8.5mm 16R Resistance 2Khz [5pcs Pack]
Note: all the descriptions and prices are subject to change without prior notice.
Free Shipping: No
Shipping Weight/Unit(g): 0.00
Std. Packing Qty. (pcs): 1