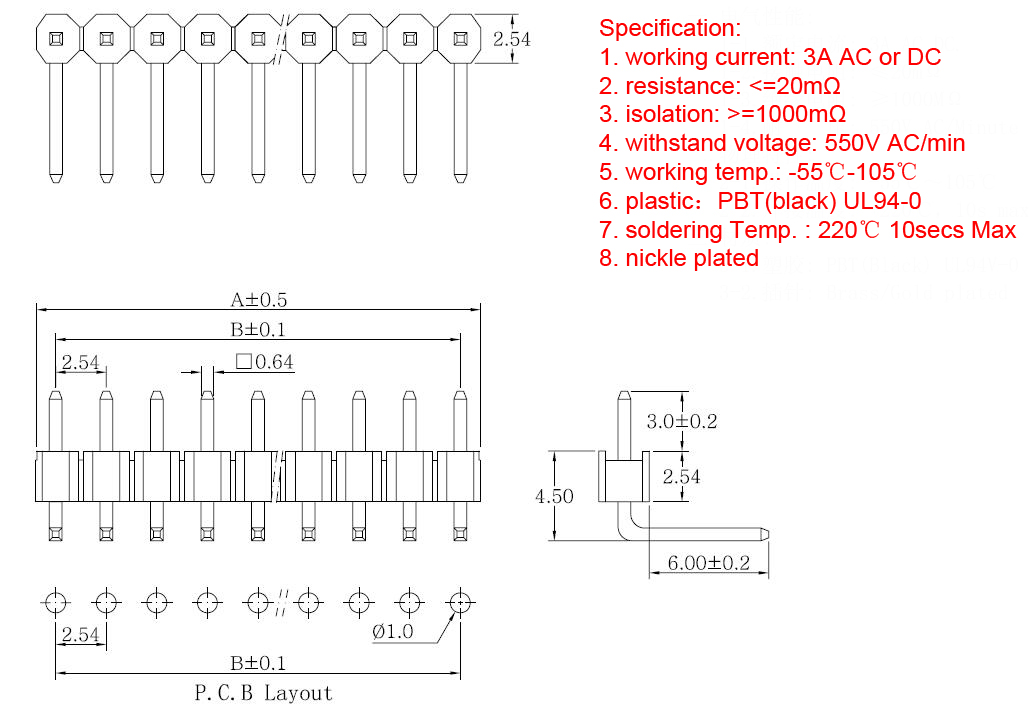 Single row, right angle, male pin header, electric component, is easy to install.
They can be cut to smaller number of pins for different applications
Pin header male is useful to have extra header pins around to assist to the projects
Ideal socket connector for the PCB board and integrated circuit, is used widely in the computer and breadboardSuitable for Arduino, Raspberry Pin or any other electronic project.
Package includes:
1 X 40Pin 2.54mm Male Right Angle Header [5pcs Pack]

Note: all the descriptions and prices are subject to change without prior notice.
Free Shipping: No
Shipping Weight/Unit(g): 0.00
Std. Packing Qty. (pcs): 1