This wireless Transceiver module is an easy and suitable module if you want to setup your wireless communication system with low cost!!
It can achieve a good balance between wireless transition performance and cost!
You can easily add it with your own MCU/ARM/PIC/AVR/STM32 system!

Specifications:
Mini Board NRF24L01 SMD 1.7MM Wireless Transceiver Module Small Size 1.9-3.6V
Wireless Transceiver Module
Operating voltage: 1.9 ~ 3.6 V
speed: 2Mbps
Multi-frequency points: 125 frequency points
Built-in 2.4 GHz antenna, small size, 15 x 29mm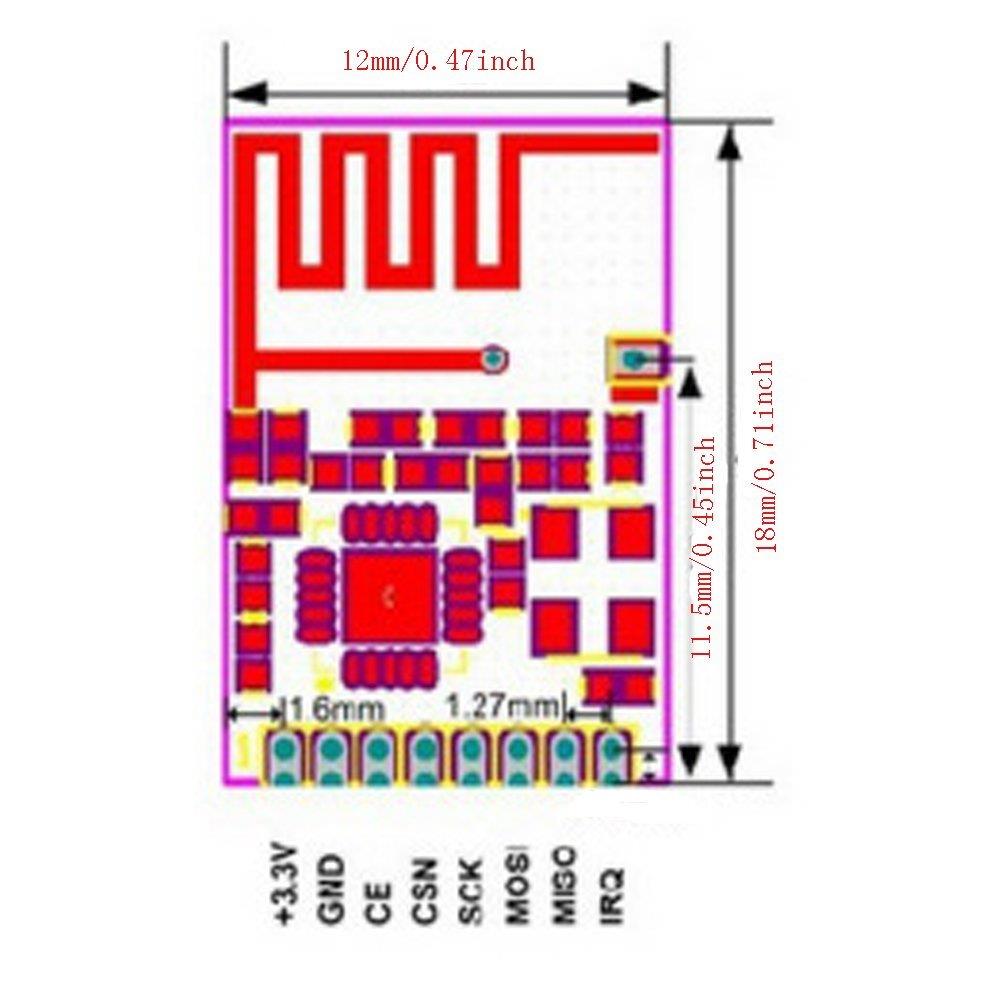 Package includes:

1 X Module Mini Power Improved Board SMD Version
Note: all the descriptions and prices are subject to change without prior notice.
Free Shipping: No
Shipping Weight/Unit(g): 0.00
Std. Packing Qty. (pcs): 1